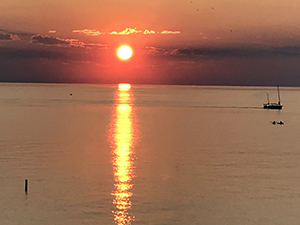 Therapeutic Approach
As a licensed counselor, when Don works with you his focus is on the present, not in the past, on solutions not just problems or symptoms. Don uses the counseling model called Reality Therapy. Reality Therapy helps you clarify what you want, what is really important to you, and what you are currently doing to get what you want. If what you are doing isn't working, together we plan for change. Reality Therapy is a Cognitive/Behavioral model.
Choice Theory Psychology
Choice Theory was developed by Dr. William Glasser, a renowned international psychiatrist. Choice Theory teaches us how and why we behave the way we do. It explains that we choose everything we do and that the only behavior you can really control is your own.
Reality Therapy
Is built on the ideas of Choice Theory
Is a proven methodology for change
Is a tool for gaining effective control of your life
Provides a model for improving any relationship
Counseling
"Choice Theory and Reality Therapy teach that we need not be victims of our past or our present unless we choose to be."
Persons of all races, gender, sexual orientation
Individuals, couples, families, groups
Employee Assistance Program (EAP), counseling and training
Small and Family-owned businesses-help with relationship conflicts
Ideal Clients for Counseling
Persons wanting help with a problem relationship
Anyone wanting to be free from someone else's attempt to control them
Clients who are motivated, take responsibility, and ready for change
Areas of Focus
Marriage and Family
Relationship issues-straight couples, same sex couples
LGBTQ issues
Adult Children of Alcoholics (ACOA)
Co-Dependency issues-helping families cope with addiction
Grief and loss
Divorce Recovery
Code of Ethics
Being licensed in Indiana as a Mental Health Counselor, a Clinical Social Worker, and a National Certified Clinical Mental Health Counselor, I abide by the Code of Ethics of the following professional organizations:
American Mental Health Counselors Association
National Board of Certified Counselors
National Association of Social Workers (NASW), Indiana Chapter
The William Glasser Institute
Confidentiality
Confidentiality is maintained at all times except in certain situations when confidentiality does not apply-by court order, in the case of child or elder abuse, and for your own welfare or that of others in serious life-threatening situations. Otherwise, your rights for confidentiality are protected. Except as noted above, no records are released without your permission
Belief Statement
I believe that a better life is possible for all people. My professional ethics do not permit me to make any guarantees. However, if you are serious about wanting a better life, it is never too late to make changes.
Commitment
"You can not make anyone do what he or she does not want to do. We can only teach him a better way and encourage him to try it."
Don will:
Be open, direct, and honest with you
Respect your dignity and integrity as a unique person
Work with all persons regardless of race, religion, culture, sexual orientation, or gender identity
Never give up on you and always find a way to work things out